In 2020, it was anyone's guess as to what the housing market would do during the pandemic; would it come crashing down? Would it rise? Would it stay the same?
Ultimately, a surprise to many, it's remained pretty much the same in terms of costs.
Interestingly though, more people than ever before are looking to buy houses.
In November 2020 in Ireland, the rise in mortgage applications increased by 24% compared to November 2019.
In the UK, Mortgage applications jumped 8.15% from the week ending 29th January 2021.
Huge opportunity for Credit Unions
There is a huge opportunity here for Credit Unions to offer competitive mortgages to their members.
Of course, some Credit Unions in Ireland and the UK have always offered mortgages, after all, they're essentially a larger loan.
However, they were never that competitive due to restrictions around what value of their assets Credit Unions were authorised to lend. But as of January 2020, rules have been somewhat relaxed, and Credit Unions have more flexibility to offer mortgages as part of their services. The percentage of assets that Credit Unions can offer as mortgages varies between 7.5% and 15%, depending on the size of the Credit Union.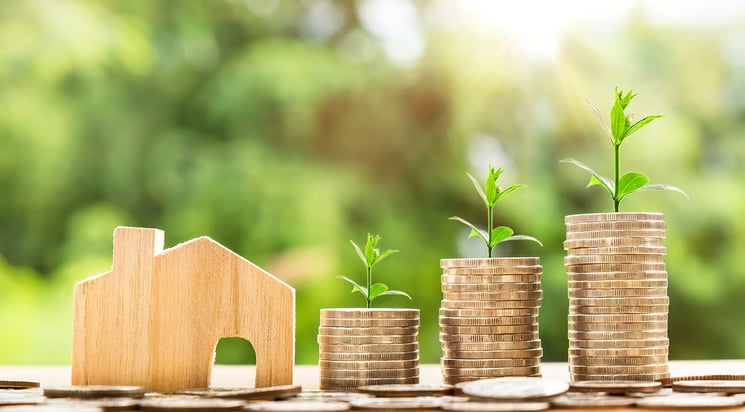 Towards the end of 2020, Wellington IT worked with The Solution Centre Ireland and Member First Credit Union to enhance the existing mortgage module to enable them to compete with the high street banks by offering new mortgage products including fixed rates, variable rates and a combination of the two, with automatic term based rate-switching.
This means Credit Unions could offer, for example, a mortgage with a 3.2% rate, which changes to 4.2% after 36 or 60 months. Credit Union staff would only need to create and grant the mortgage at the start, and after 36 or 60 months, the interest rate would switch automatically, with no manual intervention needed and automated document issued to the member well in advance. This saves Credit Union staff valuable time in the long-run.
Wellington IT also developed a switching service to enable Credit Unions offer members the option to convert existing mortgages to one of their new product, to ensure that they can retain existing members with mortgages, whilst also, in some cases, saving those members money.
Edel Phillips, Head of Lending at Member First Credit Union says "Member First Credit Union were delighted to partner with Wellington IT to further develop the Scion mortgage module. The project has delivered so much more: more functionality, more choice, and more options that we can pass on to our members. A result we can now offer existing and new members mortgages with fixed rates, variable rates and a combination of the two. 
We can now compete with the high streets banks by offering our members competitive and comparable interest rates without any additional overheads for the Credit Union. In the current economic climate, Member First Credit Union feel it is essential as part of our ongoing commitment to the local community to be able to offer members a consistent, single mortgage payment, giving them the ability to plan a budget based on this fixed cost." 
The capability for Credit Unions to offer fixed/variable/combination mortgages is a huge opportunity. Credit Unions can offer an essential and in-demand service to their members, who would rather take out a mortgage with their local lender who gives back to their community.
Also, an attractive mortgage offering can be a great hook to boost your membership. As people are shopping around more for mortgage rates, they may come across their local Credit Union's services. This helps Credit Unions with their goal of attracting new members who borrow (not just save).
If you're interested in our new mortgage offering, please complete the form below.