Summary
CBI recommends smaller Credit Unions continue to merge with larger counterparts

in an effort to

grow lending and reduce their cost-to-income ratio.

Your IT provider is integral to merger success.

Core

Credit Union

grew their branch network by 250% in just 3 days as a result of a merger.
Wellington IT have performed 35+ mergers since 2017, 75% of which were integrations with different IT systems.
Credit Union mergers in Ireland
The landscape for Credit Unions has changed drastically, particularly during the pandemic.
Loans are down, savings are up and there's an increase in demand for digital service offerings to members.
This on top of compliance and regulations has put increasing pressure on Credit Unions to manage costs, changes in working environments, resources and training.
Due to all of this, some Credit Unions are under increasing pressure to perform mergers.
Mergers between Credit Unions, on the most part are very positive moves to enhance their overall strategy. Merging can provide more relevance, stability, scale, and most importantly, even better service for your members. And members get to vote on these mergers.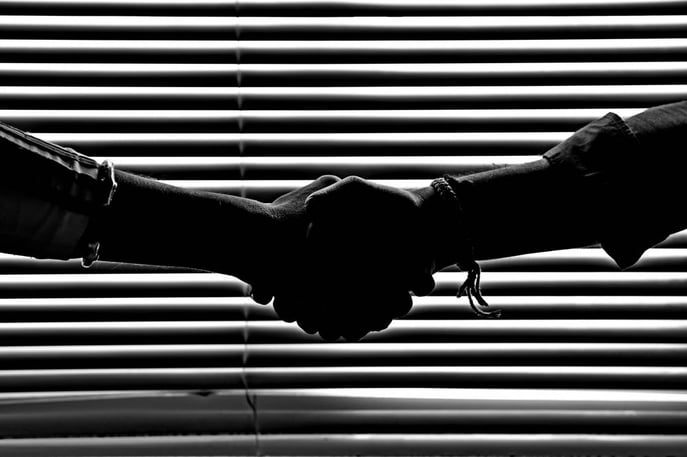 CBI and mergers
As of January 2020, there were 248 Credit Unions in the Republic of Ireland; a significant drop from 272 in 2017, and a figure that's since dropped further as we at Wellington IT have carried out 9 Transfers Of Engagements this year so far.

Mergers have been occurring for a long time. And even though some may now be accelerated due to the pandemic, there are a lot of opportunities for Credit Unions who decide to merge.
An article written in 2019 outlined that CBI recommended smaller credit unions continue to merge with larger counterparts in an effort to grow lending and reduce their cost-to-income ratio.
"The bank suggested that Credit Union boards, when considering their strategy, consider the opportunities that a merger can bring, particularly with membership and engagement".
"As well as giving transferee credit unions a larger base of income generating assets, in the form of transferred loans and investments, this inorganic growth has also led to faster underlying organic growth in investments and loans," the review stated.
"This suggests that restructuring has enhanced the financial performance and outlook of transferee credit unions," it found, adding that "transferee credit unions appear to be outperforming the rest of the credit union sector".
The importance of your IT provider during a merger
Your IT provider is integral to successful mergers. Your core system, no matter who provides it, holds an abundance of data. This data needs to be carefully amalgamated with another Credit Union's data, which is sometimes held in a completely different system.
As the leading software provider to many Credit Unions across Ireland, we at Wellington IT have carried out 35+ mergers in the last 3 years; 75% of which have been merging two or more different IT systems.
There's always a fair share of challenges when it comes to mergers, and we've seen and conquered them all.
One merger that had some unique challenges was a huge project with Core Credit Union, merging 6 Credit Unions and 5 different IT systems.
Michael Byrne, CEO of Core Credit Union said of their merger,
"Not only had we 6 mergers, but we had 5 different IT systems so I was very happy with how the data transfers were conducted by Wellington. We grew our branch network by 250% in just 3 days. This was a tremendous achievement, made possible by our IT system."
The data migration required for this merger was daunting – it involved transferring two different IT systems into a third, all in an incredibly compressed time period of just three weeks.
Working with Wellington IT, the mergers were completed on time, accurately, and with minimal disruption to members. The success of these first mergers was repeated when Core subsequently merged with other Credit Unions.
You can watch the video case study here.
One of our more recent mergers took place between Mullingar, Castlepollard and Longford Credit Unions – a 3-way merger that was delivered successfully, on time and within budget.
Learn more about Wellington IT and Transfers of Engagement by watching the Core Credit Union case study: