Tracking the progress of one of your Credit Union branches can be tricky enough, but tracking the activity of multiple branches can lead to a lot of headaches and extra admin!
According to the Credit Union Journal, Credit Unions are running into the challenge of inaccurate data. A recent Experian Data Quality study states that 92% of financial institutions suffer from common data errors. The most common data errors are incomplete or missing data, outdated information and inaccurate data.
This level of inaccuracy is creating many problems for Credit Unions:
80% believe their bottom line is affected and on average 13% of revenue is believed to be wasted.
79% of financial institutions are encountering problems with their loyalty efforts, mainly due to poor data quality.
87% of institutions have problems generating meaningful business intelligence.
The key to multi-branch management is to ensure that information is as accurate as possible, and is accessible across the entire Credit Union. The more digital services that feed into your core Credit Union system, the more accurate and up-to-date information you have across all branches. The main cause of data inaccuracy is human error - if you provide more digital services, this drastically reduces human error.
cuInsight.
Our business intelligence software, cuInsight, was created so Credit Unions had easy access to data and reports, to help manage their branches.
With cuInsight, Credit Unions have access to a gold mine of data, covering member demographics and lending, to Credit Control and Anti Money Laundering across as many branches as they need.
Below we describe a sample of reports from cuInsights. Please note, this list is not exhaustive.
Member demographics.
You can pull reports on demographics of members, including age, marital status, occupation, industry, gender and more. On top of this you can analyse things like 'age vs lending', and see which age bracket take out more loans. The results of these type of reports can vary branch to branch. For example, if one branch is near a university, the member demographic may be younger than another branch in town centre. This can help each Credit Union branch align their marketing efforts, to target the right age group.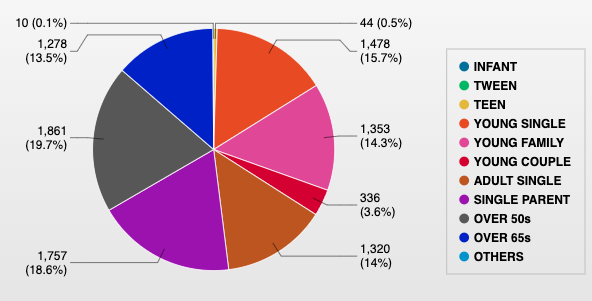 Lending reports.
Your Credit Union can run a wide array of reports on loans, including average loans amount, total loan book sales, loans issued by branch, and many more.
Below is an example report on Loan Book Sales over a financial year.

You can further break this down into Loans issued by branch, by amount, by category and type, and much more. If your Credit Union could quickly and easily see what type of loans are more popular than others, in which branches, each branch could tailor their marketing to grow their loan book even more.
Anti Money Laundering.
Another valuable area that cuInsights can help Credit Unions with, is Anti Money Laundering reports. You can pull information such as ATM transaction analysis, number of dormant accounts, large withdrawals report, web transactions trends and many more.
With AML5 coming later this year, cuInsight provides Credit Unions with the tools they need to quickly report on behaviour and trends that can alert to Anti Money Laundering.
Below is an example of a Large Withdrawals Report.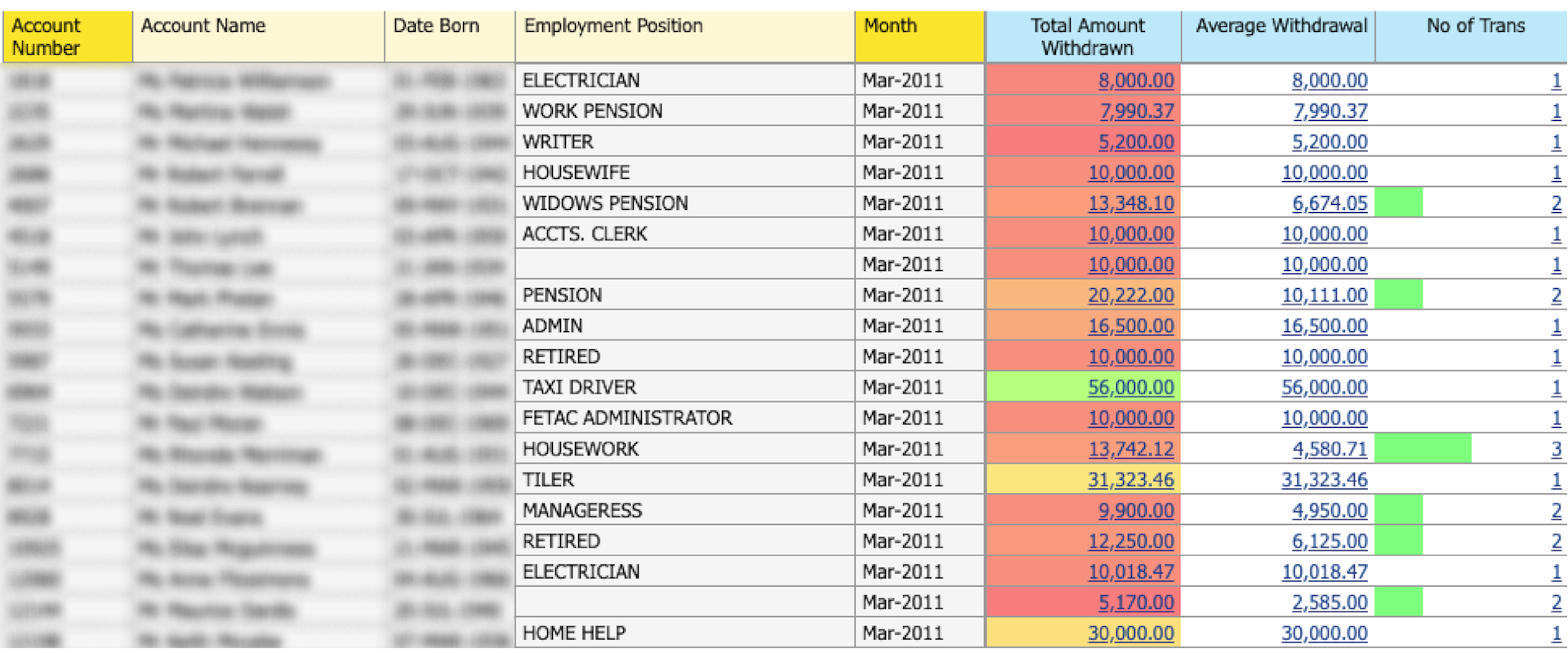 Only if your data is updated in real time, will Credit Unions, especially those with numerous branches, be able to report accurately on their performance, at any point in time.
With accurate data, Credit Unions can make reliable decisions on things like branch-specific staffing levels, opening hours and marketing efforts, and can also predict future income and loan growth.
Contact us today to learn more about how cuInsights works across multiple branches.