Now more than ever, members are looking for flexibility and choice when it comes to borrowing money. Some Credit Unions have offered 'top-up' loans in the past, however they come with a heavy administrative burden.
The solution to this is a Revolving Credit Loan.
Why a Revolving Credit Loan?
A Revolving Credit Loan will alleviate the administrative burden of 'top-up' lending and therefore achieve time efficiencies for Credit Union staff.
There is also a strong member-demand for flexible loan products as these are more easily managed than an overdraft or credit card. In order to be attractive, Revolving Credit Loans should have been designed to be deliberately more convenient whilst providing ease of access to finance when needed without gathering and submitting paperwork, whilst having a competitive borrowing rate against comparable products, with no hidden fees or charges.
Revolving Credit Loans will also help drive new members and loan applications.
How Revolving Credit Loans work
Revolving Credit Loans are designed to allow your members to borrow funds as and when they need them. It's typically aimed at members who require funds regularly or at short notice. It's flexible because once a member makes a repayment and reduces their balance, they have the option to keep withdrawing extra funds (up to their pre-approved limit).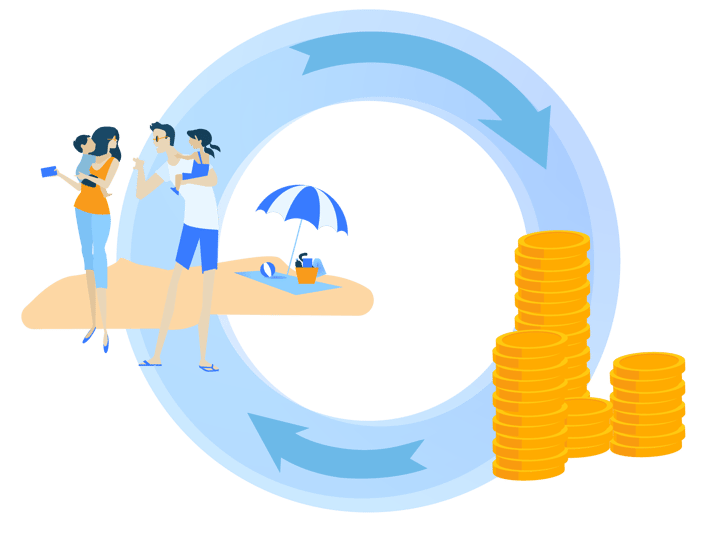 The difference between Revolving Credit Loans and Term Loans
Even though both types of loans have a fixed term, with Revolving Credit the member can top up or renew the loan as required. They can clear the balance at any stage between 1-3 years. Members are also free to withdraw as much as they want and as many times as they want (within the limit agreed).
Revolving Credit Loans - coming soon!
We are delighted to soon provide you with the ability to offer Revolving Credit Loans to your members. If you're interested in setting up Revolving Credit Loans for your Credit Union, please complete the form below and we will get in touch with you.