We are super excited to announce that Wellington IT has been shortlisted for not one but TWO awards at the prestigious Tech Excellence Awards, created by TechCentral.ie - Vertical Market Specialist of the year AND our very own Alan Adair has been nominated for IT Architect of the year!
Now in its 20th year, this Awards programme recognises excellence not only in implementing tech solutions, but also in the business of marketing and implementing technology for business.
"The enthusiasm and excellence demonstrated by the Tech Excellence Awards show the strength and depth of the IT Industry and how it has reached into all walks of our lives giving enormous benefits to individuals and companies". Ashling Cunningham, CIO, Irish Water & member of the judging panel
Wellington IT have been nominated for "Vertical Market Specialist of the Year". This is awarded to "companies that demonstrate exceptional business performance in a niche sector, specialist application or vertical market" and recognises our impact on the Credit Union market in Ireland, key partnerships and thought leadership.
And, our Digital Tech Lead, Alan Adair, has been shortlisted for "IT Architect of the Year", for his work on our digital suite, including cuMobile. This award recognises "individuals or teams responsible for an outstanding IT architecture project or who can demonstrate a distinguished contribution to the advancement of the profession in Ireland".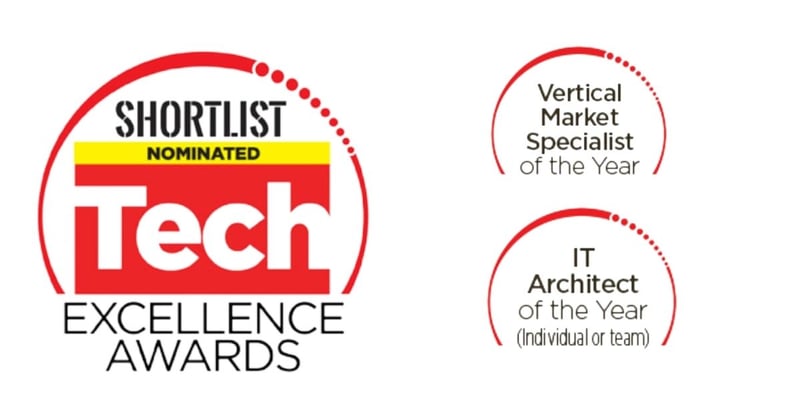 Can't view the above image? Click here.
This year, the judges were inundated with entries so it is a fantastic achievement to be shortlisted for two categories and one we are very proud of!
"Really well done to Alan and all of the teams at Wellington IT. It is great to see industry recognition of the effort they all put in to our products on a daily basis. Thanks also to our amazing customers and partners who we work closely with to develop and support these products". Ian Glenn, CEO, Wellington IT.
The award winners will be announced at the Royal Marine Hotel in Dublin on Wednesday May 25th - Wish us luck!