Despite a challenging situation, it's a very exciting time for Credit Unions. Member demographics and behaviours are rapidly changing, and Credit Unions not only need to meet their expectations, but continue to exceed them, like they've been doing for 6 years running as evidenced in the CXi Awards.
Borrowers were down 1%* in 2020 compared to 2019, but new membership increased by 8%*.
Why is this?
Because word is getting out about the fantastic work Credit Unions are doing to support their local communities and local people, particularly during the pandemic.
From cocooning and cash delivery services to loan repayment breaks and PINs delivered via SMS, Credit Unions responded immediately to the pandemic and put their members' needs first.
In the words of David McWilliams, top economist, "No one really understands the extent to which credit is actually part of the transformation of this country. Credit and access to credit is as important as access to education and access to housing".

Solution Centre and Wellington IT's partnership
The Solution Centre has partnered with Wellington IT to improve the capabilities of Credit Unions in Ireland, to continue to best serve their members now and in the future. Both organisations have the same mission – working together to further enhance the Credit Union movement.
Wellington IT are focussed on providing a robust core system to support Credit Unions data storage and decision-making, and digital offerings serve their members' every need, such as a fully functional mobile app (which you may have read about in the press.)
The Solution Centre are an integral catalyst to work with third parties and help Credit Unions enhance their member engagement.
Both are focussed on generating as many efficiencies as possible, whilst further enhancing Credit Unions' member service – not replacing it. it's about making your manual interventions more seamless.
Automations around loans, for example, deliver an excellent member experience and a high-quality loan based on facts and not bias.
A continuous flow of information between systems ensures one single source of truth which increases the confidence you have in your data, insights and decisions.
As part of this partnership, we are working on many projects together, and want to highlight three that are almost in the final stages of development.
Fixed/Variable Rate Mortgages
The ability for Credit Unions to offer fixed/variable-rate mortgages is huge. Credit Unions can offer an essential service to their members who would rather take out a mortgage with their local lender, who supports their community.
Wellington IT have work closely with Member First Credit Union to enhance the existing mortgage module to enable them to compete with the pillar banks by offering fixed/variable interest rates with fixed terms and automatic rate switching. Wellington IT have also developed a switching service to enable Credit Unions to convert existing fixed rate mortgages to variable rates to ensure that can retain existing members with mortgages.
Wellington IT have also worked with Solution Centre to ensure that these developments compliment their mortgage origination platform (SAM). SAM is a bespoke system to manage mortgage underwriting, workflow and document generation. As margins are low with mortgage lending, the platform is very cost effective and is accompanied by a broader framework of supports including template documents, pricing models and guidance notes to assist credit unions entering the mortgage market.
"Member First Credit Union were delighted to partner with Wellington IT to further develop the Scion mortgage module. The project has delivered so much more: more functionality, more choice, and more options that we can pass on to our members. A result we can now offer existing and new members mortgages with fixed rates, variable rates and a combination of the two.
We can now compete with the high streets banks by offering our members competitive and comparable interest rates without any additional overheads for the Credit Union. In the current economic climate, Member First Credit Union feel it is essential as part of our ongoing commitment to the local community to be able to offer members a consistent, single mortgage payment, giving them the ability to plan a budget based on this fixed cost." Edel Phillips, Head of Lending, Member First Credit Union.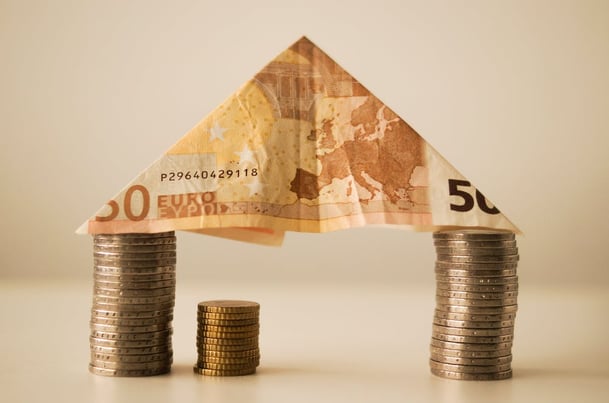 End-to-end loans processing
Wellington IT have been providing end-to-end loans processing for the last 6 months. Offering online loan applications with the ability to upload documents, e-signatures for members to sign off Credit Agreements and automated payouts mean the loans process is entirely online.
To further boost efficiency, we're partnering with partners to offer recommended/automated decisions, saving even more time for Credit Union staff.
The new Credit Agreement and supplementary statement give members more clarity on their credit obligations. They will continue to sign their Credit Agreement once their loan application has been approved but will now receive a supplementary statement at the point the loan is drawn down to provide an updated payment schedule.
Members do not need to sign this supplementary agreement, therefore there is no further admin for them to do, or for Credit Union staff to follow up with, so it generates efficiencies for Credit Unions.
CRM Integration with Scion
As previously mentioned, one of the key focuses of the partnership with The Solution Centre and Wellington IT is to generate efficiencies for Credit Unions.
The Solution Centre has worked with Intuity and a number of Credit Unions to develop a bespoke CRM system called Hive on a Microsoft Dynamics platform. Hive helps Credit Unions to improve their member engagement and drive better efficiencies from digital marketing. Wellington and the Solution Centre have worked together to ensure Scion integrates seamlessly with Hive to provide one source of truth, and allow data to be shared between both systems.
The Solution Centre worked closely with Credit Unions to put their requirements together for the integration. The API has now been developed and provides an automated push of member and loan date from Scion to the Hive CRM system on a daily basis. This integration is complete and will be available and rolled out to participating customers in February.
Dundalk Credit Union, one of the Credit Unions involved in the requirements for this project, find this integration invaluable.
"Marketing is more important than ever for Credit Unions. CRM systems will become more popular over the coming months for Credit Unions to manage their member relationships. Our API transfers information from Scion into the CRM system of choice. This ensures both systems always have an up-to-date source of truth, so Credit Unions are always working with the most accurate data. Our API with Hive is proving very successful and our next step is to work with our customers to decipher what information from the CRM system should be transferred back into Scion – allowing that two-way transfer of data" Ian Glenn, CTO Wellington IT
Revolving Credit
Similar to the end-to-end loans previously mentioned, The Solution Centre ran the product development portion of the Revolving Credit project for Credit Unions.
The Solution Centre engaged with the CEO forum to understand exactly what requirements were needed from a Credit Union point of view, whilst also engaging with the Central Bank to gather any regulations around Revolving Credit loans.
Revolving Credit is a key development for Credit Unions. Now more than ever, members are looking for flexibility and choice when it comes to borrowing money. Some Credit Unions have offered 'top-up' loans in the past, however they come with a heavy administrative burden.
A Revolving Credit Loan will alleviate the administrative burden of 'top-up' lending by removing the underwriting requirement at each top-up and thereby achieve significant time efficiencies for Credit Union staff.
There is also a strong member demand for flexible loan products as these are more easily managed than an overdraft or credit card. In order to be attractive, Wellington IT have designed the Revolving Credit Loans solution to be deliberately more convenient whilst providing ease of access to finance when needed without gathering and submitting paperwork, whilst having a competitive borrowing rate against comparable products, with no hidden fees or charges.
Revolving Credit Loans will also help drive new members and loan applications.
"As part of the CEO Forum, Revolving Credit was one of the projects identified that could add value for both the Credit Union and their members. A number of people were involved in this project and I'd like to extend my personal thanks to the CEO forum, The Solution Centre and Wellington IT for their help. The product looks very good and I'm very impressed with it. I'm looking forward to offering this to our members" Tom Allen, CEO Mullingar Credit Union.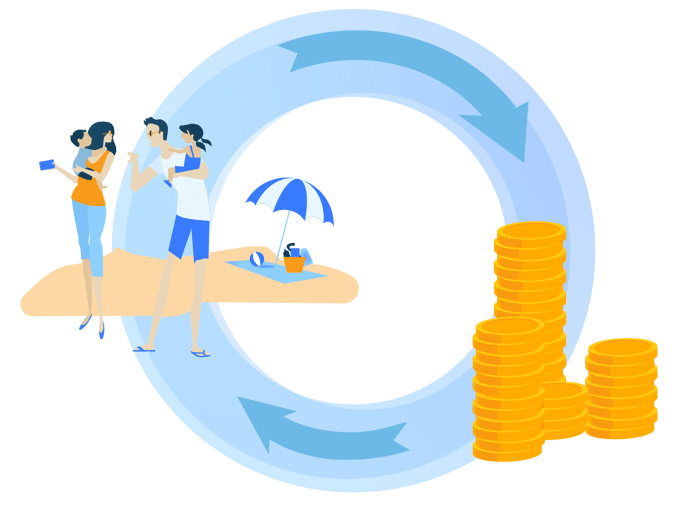 Compliant Documentation
In order to provide a better service to members, and offer them more flexibility when it comes to lending, The Solution Centre have been working closely with Credit Unions and Wellington IT to ensure that they have updated Credit Agreements and regulatory documentation to facilitate this increased range of lending services. The credit union only has to add in to the terms & conditions a note that explains for the member how the digital signature that Wellington are implementing will work for them and ensure the member knows that by digitally signing the agreement they will trigger and constitute a legally binding loan agreement.
Paving the way for the future
What may seem like small-scale projects in isolation, open up so much potential to do a lot more; for the Credit Union movement to propel ahead of competitor banks.
Cathal Tyther, Manager of the Solution Centre explains "in 2017 we put forward an ambitious 3-year development plan called Vision 2020 that consisted of numerous projects for platform and product development. Having delivered that programme of work, we can now 'join the dots' between these various projects which were specifically designed so that Credit Unions can have a modern product portfolio that can grow lending, grow non-interest income and promote deeper relationships with Members throughout all their life stages. For example, young professionals that engage with products appealing to them like Revolving Credit or our green ProEnergy Loan can be recorded in Hive with automated prompts to make them aware of mortgage offerings. Likewise, home improvement loan applicants coming through our digital marketing shared service centre can be engaged through Hive with our new insurance offering Peopl. In 2020, €300 million in lending enquiries was processed on Hive and through our close partnership with Wellington IT, we look forward to significantly growing this number in 2021 as more Credit Unions can avail of the platform we have put in place."

At cuEngage last October, David McWilliams said himself that the recent generations dislike banks and what they stand for. They're more about community, going green and helping each other.
So by offering new lending products, such as mortgages, Revolving Credit, Covid-19 Credit Guarantee scheme, Credit Unions are truly looking out for the wellbeing of their members.
And by allowing members to apply for these products in-branch or online, you're serving everyone's needs. Even your members who you know love to come in for a chat, may not feel safe doing so at the moment. But they can still avail of the great services Credit Unions have to offer from the comfort and safety of their own home.
Not only that, but by improving your processes with automations, you're saving your staff precious time and delivering your members a fast, modern and impressive service. Imagine a prospective member joining your Credit Union online, applying for a loan, getting approved for that loan AND receiving it – all within 24 hours.
That's now possible with solutions such as Digital Member Onboarding, ID Verification and end-to-end loans!
You're all about your members.
And the Solution Centre and Wellington IT are all about the Credit Unions. Our partnership helps ensure we support Credit Unions and their members, every step of the way.
*based on Wellington IT customer stats
Want to learn more about Wellington IT's products? Get in touch today: