Our 2020 Product Roadmap has been built in collaboration with our customers through regular user group conferences, customer check-ins and our annual customer event, cuEngage.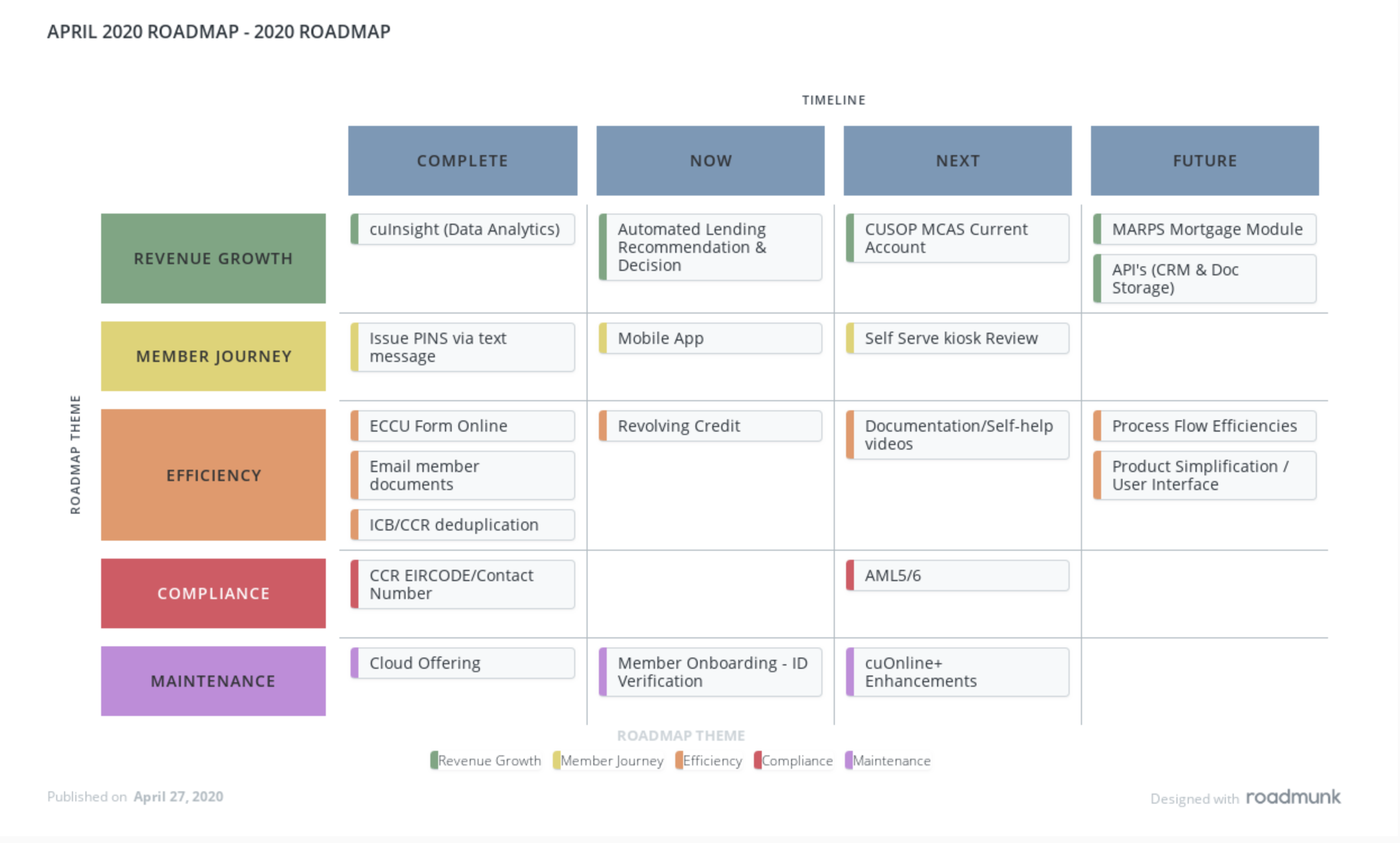 Can't see this image? Click here.
There are 3 key themes for the 2020 Roadmap:
1. Product Simplification
Our core system Scion is extremely rich in functionality and as we continue to add in new features and integrate with additional 3rd party providers, we want to ensure that Scion remains intuitive, and drives workflow through enhanced task management.
We will begin by looking at the main menu to ensure that users can continue to easily find tasks, navigate through programs and have quick access to reports and activity logs.
We appreciate that staff turnover in Credit Unions is higher than it has ever been so, in addition to the above, a big task in 2020 is to ensure Credit Union staff have sufficient documentation for Scion. This will be stored in our knowledge base from our management system, ConnectWise. Our quarterly workshops will also support staff training.
2. Lending
In 2020 we are planning on extending the current online loan application process for existing members to cover a full end-to-end loan process, integrating an online credit checking system as part of the decision making process.
This system will aggregate data from multiple sources, including ICB and CCR, whilst applying local Credit Union rules and policies, to new loan applications. This will provide the Credit Union with a recommendation for each lender's application so they can make better informed decisions on loans.
As this system progresses, if the recommendation comes back and falls within a certain threshold, the Credit Union can save time on underwriting and the system will automatically approve it.
This means, higher volumes of loan applications can be credit-scored without compromising levels of service to members. It also reduces staff time and opens up opportunity for the Credit Union to use the data gathered to understand members better and actively market to them.
As outlined in the diagram below, the end-to-end loans process will include;
onboarding,

loan application,

decision automation,

Credit Union review & approval,

e-signatures and

pay out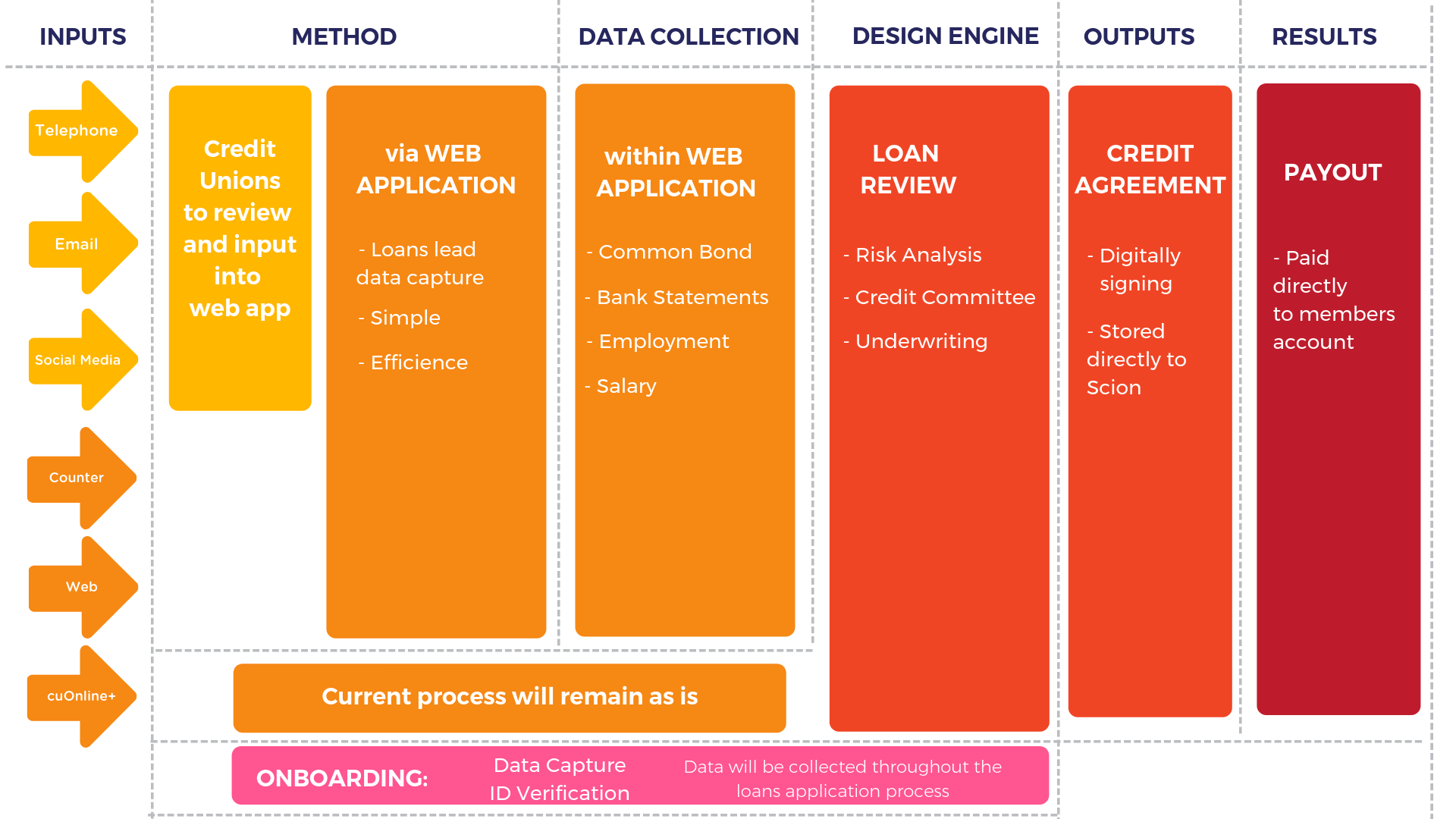 Can't see this image? Click here.
3. Member Experience
Member experience is as important to us as it is to our Credit Union customers. In 2020 we will focus on a number of items to improve the member journey, including the development of a new member facing mobile app for our online banking platform, cuOnline+
This new app will be targeted for iOS and Android and will include all features from cuOnline+, such as Credit Union branding, loan applications and biometric ID verification. We will also introduce push notifications for OTP's, member messaging and transaction alters.
You can view a live and updated version of our Roadmap by clicking here.